We are here to reach kids for Christ, plant them in God's Word, and help them grow to be more like Him!
This is a place for your child to have fun and feel included in a group that wants to know God better and live out His plans. We bring the Bible to life on Sunday mornings, in weekday Bible studies, and through special events and gatherings throughout the year. Our prayer is that your child feels loved each time they come to Fellowship KiDS!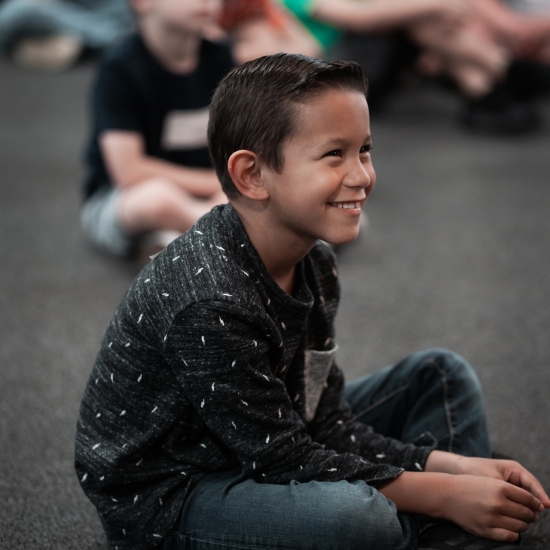 Fellowship KiDS Sunday Morning Experience
We can't wait to meet you and your family! Fellowship KiDS is available on Sunday mornings for your kids during our services. When your child arrives on a Sunday morning, they are checked in at one of our check-in stations, greeted by their small group teacher, and engaged in a class of children their age. Then the Bible comes to life for them through small group activities and large group worship and teaching. Our Sunday mornings utilize videos and other media tools to show them that God loves them and wants to have a relationship with them! Our prayer is that your child leaves Fellowship KiDS feeling loved and excited to return next week to learn more about Jesus!

Fellowship KiDS Safety
It is our desire for every kid to feel safe, loved, and led at Fellowship KiDS! Because of that, we screen and background check all volunteers and train them in specific classroom management techniques and child safety protocols. In order to ensure the safety of the children, a name tag is issued for each child at check-in. You will receive a matching tag with the corresponding information, which MUST be presented when picking up your child at her or his classroom. In the event that we need you during service, we will text you through our check-in system.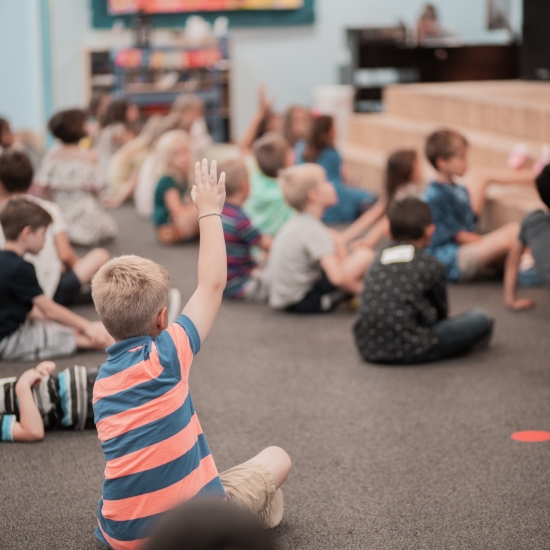 Fellowship KiDS Faith Journey
Since we are here to reach kids for Christ, plant them in God's Word, and help them grow to be more like Him, we provide a way for you to track where your child is in his or her faith journey so that we can partner with you as we help him or her move forward in that journey.
Step 1 - Knowing God loves you and wants a relationship with you
Step 2 - Choosing Jesus to be your personal Savior
Step 3 - Attending the New Believer's Class
Step 4 - Being obedient through believer's baptism
Step 5 - Growing in your faith through personal time in the Word and prayer, as well as growing in Christian community by participating in the events and activities offered by Fellowship KiDS throughout the year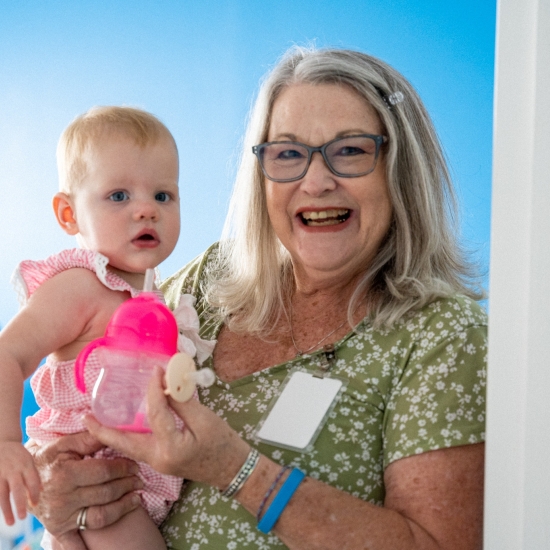 Serve Here!
Interested in joining our team of amazing KiDS Ministry shepherds? We're always looking for dedicated men and women who are eager to help us reach and grow the next generation!

Opportunities to serve:
- Small Group Shepherd
- Substitute Teacher
- Large Group Teacher
- Worship Team
- Check-In Team
- Tech Team
Click Here
Frequently Asked Questions
What type of curriculum is taught?
At Fellowship KiDS, we use GO! curriculum each Sunday morning. This is a chronological curriculum that gets kids out of their seats and into the storytelling action! Every lesson invites kids to become a part of Biblical storytelling in wonderfully imaginative ways.

What if I lose my check-in sticker?
Fellowship KiDS asks all parents to show their check-in sticker at pick-up time to ensure that every child stays safe. If you lose your sticker, come to the check-in desk, and we will either issue you a new sticker or we will ask for your ID to match it with the name in our check-in system. Once we've matched you, we will walk you to the classroom so you can pick up your child.

What if my child has special needs?
We want every child to feel safe, loved, and led at the Fellowship. Our TenderHearts Ministry ensures the inclusion of all children in a way that promotes learning, independence, and safety. Please let us know of the specific needs of your child by filling out this form.
How can Fellowship KiDS support me as a parent?
Parenting is a tough job, and Fellowship KiDS wants to help! We have Bible studies, events, and resources year-round to encourage, equip, and empower you to support your child through their faith journey. Be on the lookout for parent studies and events, and feel free to click on our Family Resources link coming soon!

How do I sign my child up for the New Believer's class?
We are so excited every time a child takes the next step in his or her faith journey! If interested in this class, please send an email to kids@thefellowshipchurch.org.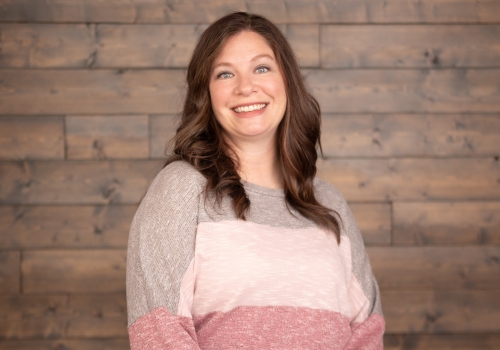 Amy Payton
Kids Director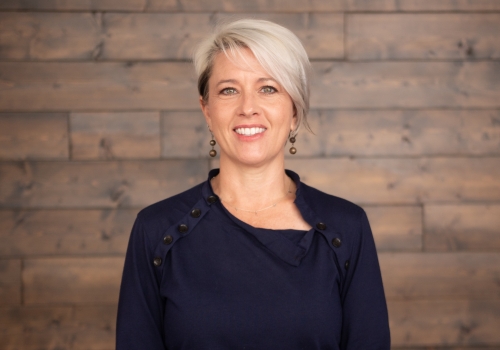 Kristina Smith
Associate KiDS Director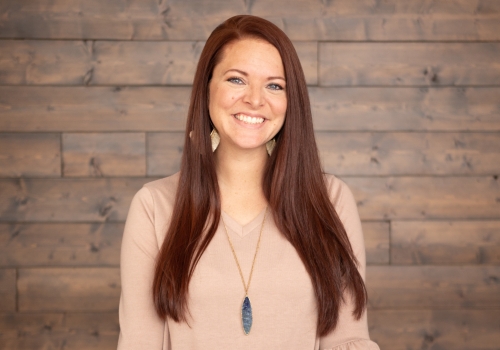 Jennie Neal
Taylor Kids Coordinator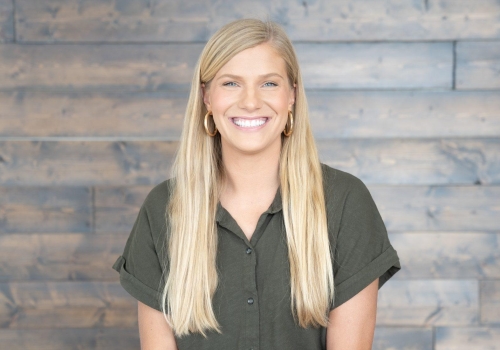 Chrissi Gallaway
Round Rock Elementary Coordinator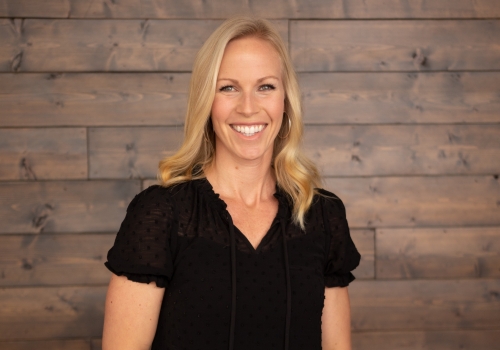 Megan Geske
Round Rock Preschool Coordinator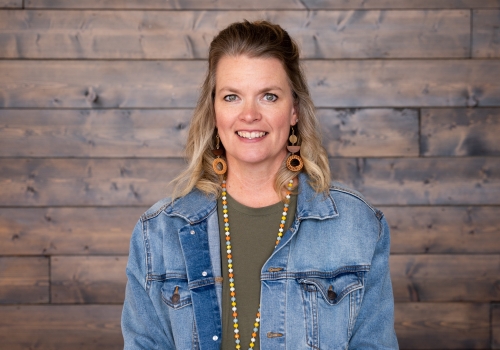 Pam Lowthorp
Hutto Elementary Coordinator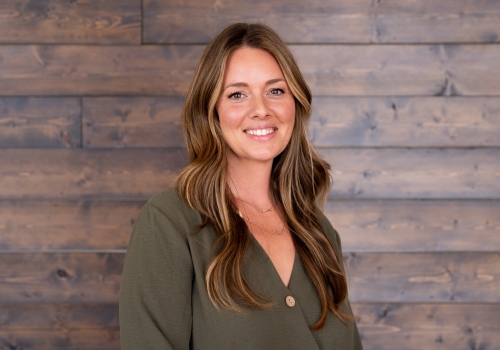 Melissa Carter
Hutto Preschool Coordinator