We're excited to meet you!
We know that showing up to a new place for the first time can be intimidating. However, we are excited to meet you and worship alongside you. Please stop by the info booth for an exclusive gift just for you.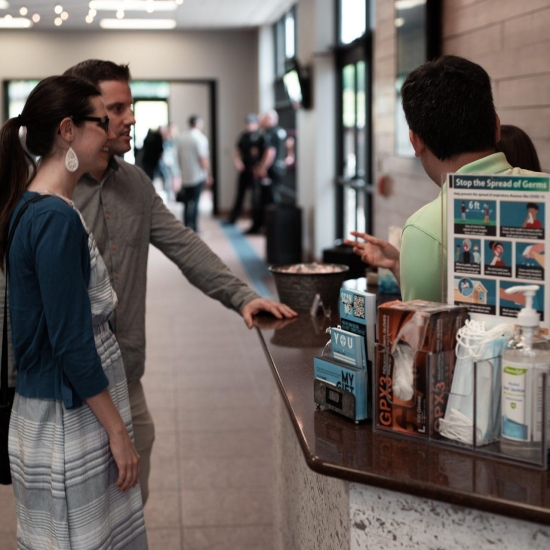 What to Expect
At our weekend services we will provide the space for you to worship God and learn more about Him in the scriptures. We are a Bible-teaching church. No matter your background, no matter what you're currently walking through, you are welcome and wanted here at The Fellowship Church. God deeply loves you and desires to meet you here.
Sunday Service Times
Round Rock 9:30 and 11 AM
Hutto 9:30 and 11 AM
Taylor 9:30 and 11 AM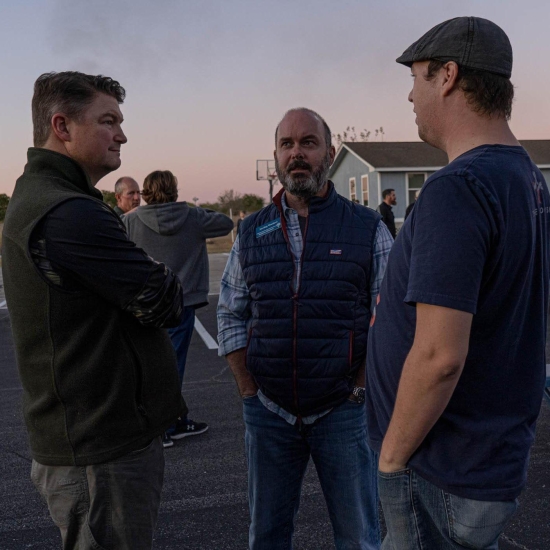 Beyond Sunday
Alongside our weekend services, we have opportunities for further growth through fellowship, study, missions, and discipleship. We are a family who seeks Jesus together.

Explore Our Ministries
Frequently Asked Questions
What are your service times?
Is childcare provided?
Yes. Fellowship KiDS is available on Sunday mornings for your kids during both our services. The Bible comes to life for them through small group activities and large group worship and teaching. Fellowship KiDS is for youth as young as newborn and up to the 5th grade. Learn more about our KiDS Ministry here.
Additionally, there are student services for our 6th - 12th grades. Learn more about our Student Ministry here.
What is the attire for a Sunday service?
We are a casual family church. Dressier attire may be more fitting for Easter or Christmas services.
How do I get connected?
We would love to connect with you! During a Sunday service you can visit the info booth for a free gift. There, we can answer any questions you may have and fill out a connection card. Or, you can fill it out digitally here and someone from our staff will be in contact with you.
What are The Fellowship's core beliefs?
The Fellowship's unity flows from a living faith and an abiding message. This faith and message is grounded in Scripture, which is God's Word to us. Click here to learn more.