Our program is structured to provide age-appropriate planned indoor and outdoor activities, offer experiences in music, art, motor skill development, physical activities and interactive learning.
Every classroom is designed with multiple learning center areas. Examples of these centers include dramatic play, art, books, science, math, blocks, and manipulatives.
Bible stories are included in our curriculum and are chosen to enhance the units or themes being taught. A short prayer is said at snack time and lunch with all the children. The Fellowship Preschool Academy encourages loving, caring relationships with others in a Christian environment.

Preschool
We use the WEE Learn Curriculum, a Bible-based thematic curriculum published by Lifeway, along with other supplemental materials that are age-appropriate for each developmental stage of learning. Our program is balanced and structured by offering experiences in music, art, and motor development.
Enrichment Classes: Physical activities will be designed to develop coordination, balance, and movement skills using large and small motor groups. Children learn about their bodies to encourage healthy behaviors. Active games are played to learn how to take turns, and follow rules and directions in a fun, exciting environment.
Music is imperative to early childhood development. We sing to learn, express ourselves, worship, and for simple joy. Music concepts such as high/low tones, loud/soft volume, and rhythms are introduced. Music concepts are reinforced through finger plays and sign language.
Our toddler program provides a supervised environment for children to learn to play and get along with others. The very basics, such as colors, animal sounds, textures, and symbols are introduced. Toddlers are "growing in their world" by exploring, learning, and developing new relationships. The children learn through exercise, music, outdoor play, simple toys, and games.
Two-year-olds become more organized and begin to learn about large and small groups. Simple step instructions can be followed. They have units of study that include such things as season changes, self and family, animals, helpers, and growing.
Three-year-olds become more independent and adventurous. They advance to longer group times and add units such as numbers, letters, transportation, comparison, healthy foods, and community helpers. They respond to more complex instructions and anticipate structured daily activities.
Four-year-olds are preparing for kindergarten. Their curriculum includes Handwriting and Math Without Tears. They learn skills in writing centers and word recognition. Science units teach them about wind, magnets, water, and nature. They learn greater responsibility with classroom job assignments and by taking care of personal belongings. Language concepts and awareness are explored through Spanish class. Chapel is held once a week. During this time, character traits such as honesty, obedience, perseverance, and friendship are taught with Biblical truths and stories.

Kindergarten through Third Grade
Elementary students will use My Father's World curriculum. This material will present subjects in a biblical worldview. Students will learn that the Bible and God's truth are central to all subject areas. The learning will incorporate hands-on learning and wholesome age-appropriate reading. This curriculum is mission-minded and emphasizes learning about cultures and people from around the world.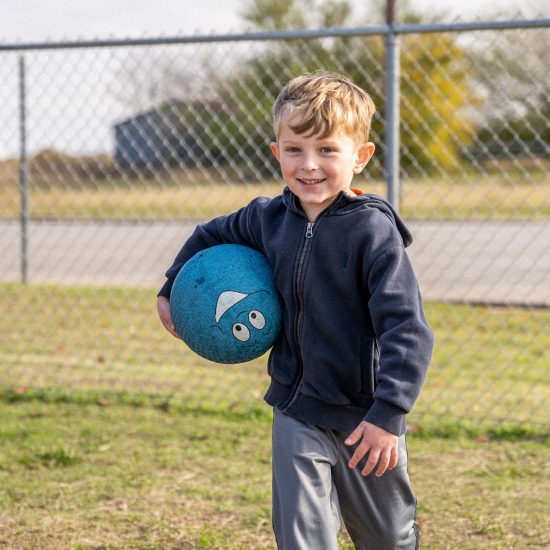 Physical Activity
All students will participate in recess daily. We believe that students grow through interaction with their peers not only in the classroom, but also in less structured activities such as recess. Research shows that physical activity is beneficial to our brains and its ability to store and retrieve information. PE will provide a structured time of physical activity to complement recess.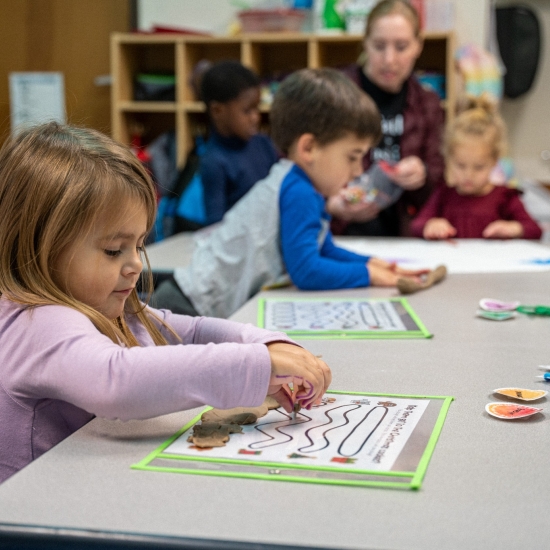 Arts
We also will provide opportunities for students to express themselves artistically. Music and art will be a regular part of learning. These activities will be linked to worship and in praise of the Author and Perfecter of our faith.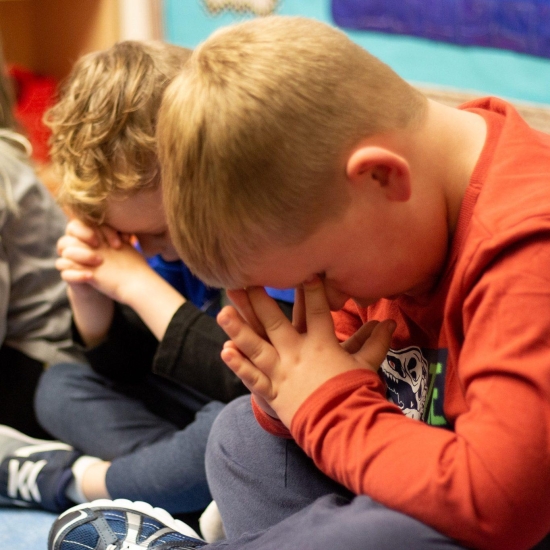 God-Focused
Everything students do, hear, or see will point them towards a loving God. Whether students are playing tag with their classmates during recess, singing praise songs, learning to read, or doing an experiment, they will always be reminded of the fact that God created them for His pleasure and that they are His children.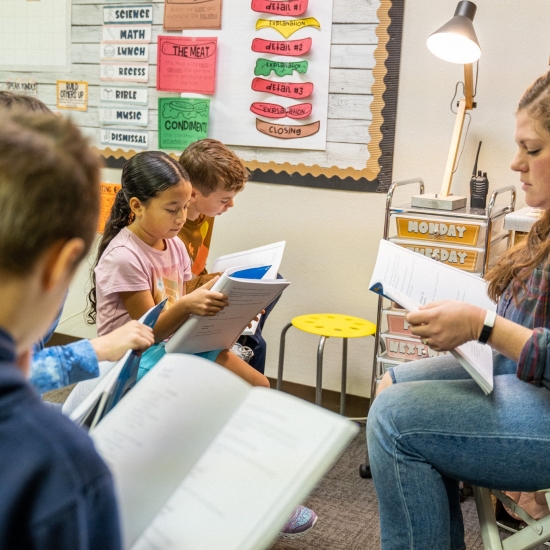 Academy Program - Elementary
The elementary school day will start at 8:00. Parents should plan to have their children arrive at school no earlier than 7:45. The school day ends at 3pm. Parents should plan to pick up their children no later than 3:15. If other arrangements have to be made for pick-up other than by the usual driver, please notify the office.
Part of the philosophy of the school is to intertwine education and Biblical truth. With that in mind, punctuality and being dependable are virtues we want to instill in students. When a child is absent from school, please notify the office prior to the absence. Parents will be responsible for recovering any missing work and students will be responsible for moving forward with the class academic progression. Students will not be penalized for missing work due to absences, but neither will they receive credit for work missed while absent.