We are here to reach children for Christ, and help believers grow to be like Him.
The Fellowship Christian Academy is a school that is Christ-centered. We want to partner with parents as they take on the responsibility of teaching their children. We want to provide a nurturing and structured environment to help our children thrive and become followers of Christ. This is accomplished through the seamless integration of relevant educational practice and Biblical truth.

Our school will have low teacher-to-student ratios. It will provide a clear educational advantage and will teach the truth of God's Word. Teachers will be professing, growing, and active followers of Christ in addition to being highly skilled in the best educational practices.

Contact Us at 512-759-2353 or email us at academy@thefellowshipchurch.org.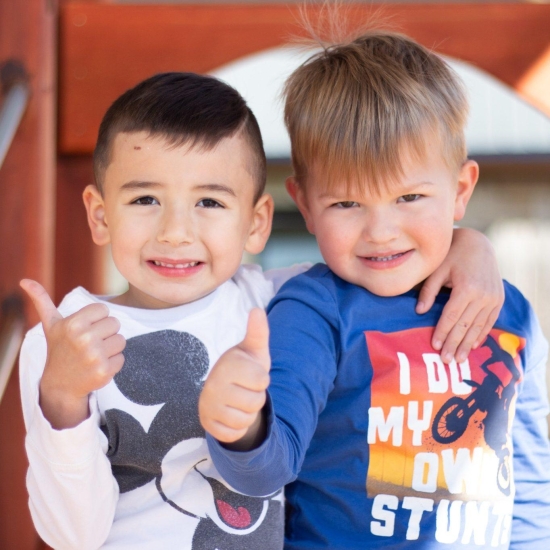 Our Mission
Our purpose is to provide a Christ-centered educational experience which allows children to grow physically, academically, emotionally and spiritually. We strive to offer excellent programs to promote Christian principles. We work to provide support for children and their families in our community.

Our Philosophy
We believe every child is unique and at a different stage of development. We are committed to meeting the needs of children on an individual basis and to share in and develop children's sense of wonder, warmth and spontaneity. Our priority is to provide loving care and the Christian guidance children need. By providing opportunities for new experiences and introducing concepts through play-based learning, each child will develop a positive self-concept, stimulate curiosity, express themselves, learn to accept others and fully participate in God's world.