One of Our Missions
The third step in our church strategy (Look Out) challenges everyone at The Fellowship to live on mission. Through local and international partnerships, we provide opportunities to serve in evangelism, discipleship, ministry to the needy, prayer, and opportunities to minister via your skills and gifts. By your involvement in projects, short-term trips, church mobilization events, training, and connections with missionaries and the unreached, your life can make an eternal difference!
New Life Christian International is one of the many missions we support.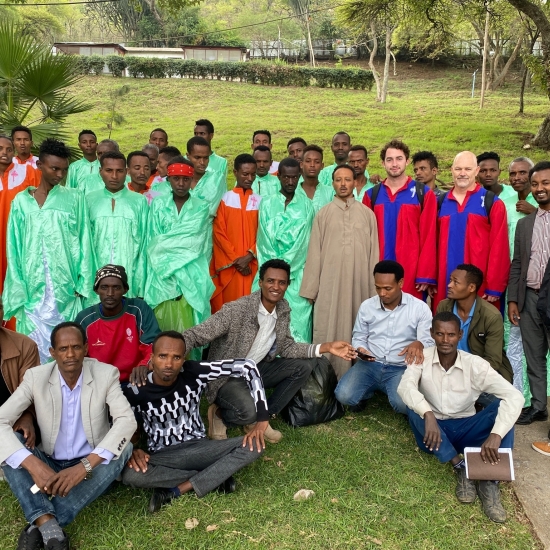 New Life Christian International
New Life's mission is focused on evangelizing the unreached people in Ethiopia and the Horn of Africa by proclaiming the Gospel from village to village, educating local pastors, and equipping churches to send more missionaries to other parts of Ethiopia. They are not only reaching people with the help of those who've been sent to Africa, but they are training their own missionaries to be sent out, as well!