One of Our Missions
The third step in our church strategy (Look Out) challenges everyone at The Fellowship to live on mission. Through local and international partnerships, we provide opportunities to serve in evangelism, discipleship, ministry to the needy, prayer, and opportunities to minister via your skills and gifts. By your involvement in projects, short-term trips, church mobilization events, training, and connections with missionaries and the unreached, your life can make an eternal difference!
Three Strands is one of the many missions we support.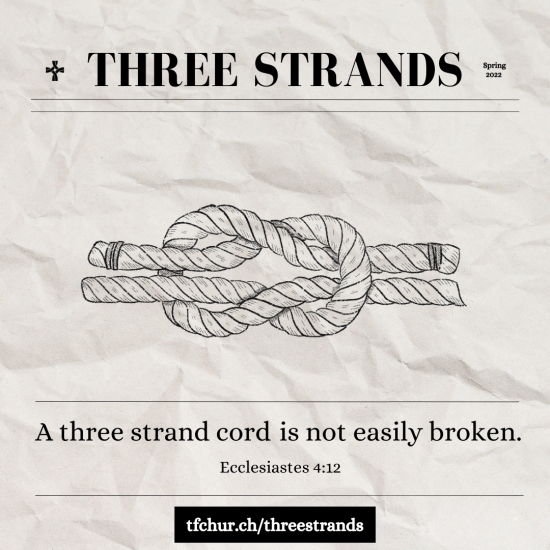 Three Strands
Three Strands is a nine-week, faith-based parenting program offered by local churches and volunteers to families in crisis. It is for parents who have lost custody of their children or who are at risk of losing custody, and are working toward family reunification and preservation. Every participant will hear a clear presentation of the gospel. Our church members can participate through teaching, mentoring, and providing logistical support.

Frequently Asked Questions
What's the commitment?
There is a training on Friday Feb. 11th from 6-9 PM and Saturday Feb. 12th from 9 AM - 3 PM at First Baptism Georgetown. From there, you'll engage with your assigned family throughout the next nine weeks to be a listening ear, an encourager, and a light.

Are there any other service opportunities besides mentoring?
Yes! We would love to have others participate by assisting with childcare, driving parents that don't have the means to drive themselves, or provide meals during the class.
We can only reach as many families as we have the resources too. Help us reach people who need Jesus in our community, to restore families, and to spread the gospel to families that are broken.