Elementary VBS is June 6-9 from 6 PM - 8:30 PM.
This summer, join us in The DEEP - as we explore the mysteries of the deep ocean, the incredible and bizarre creatures that live there, and along the way we will learn that God's plan for us is more incredible than anything in The DEEP! God has a special plan for each and everyone of us, and when we dive deep into the Bible, we discover the truth of his plan!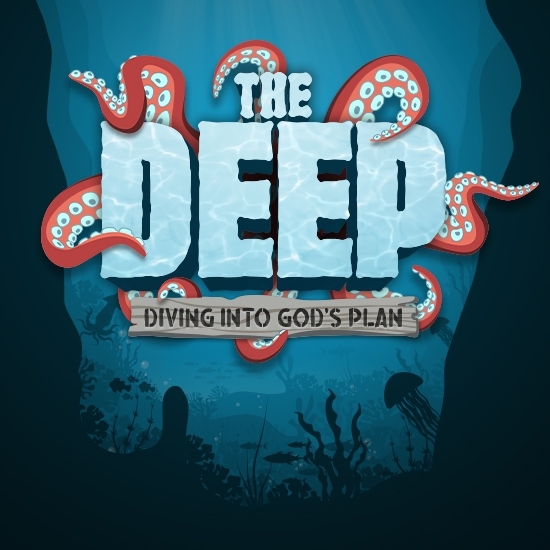 Vacation Bible School - Elementary
Join us in The DEEP, as we explore the mysteries of the deep ocean and dive into God's plan for us.
Age: Entering 1st grade - entering 6th grade
Time: 6 PM - 8:30 PM
Location: The Fellowship Round Rock Campus
Cost: FREE!
Register Now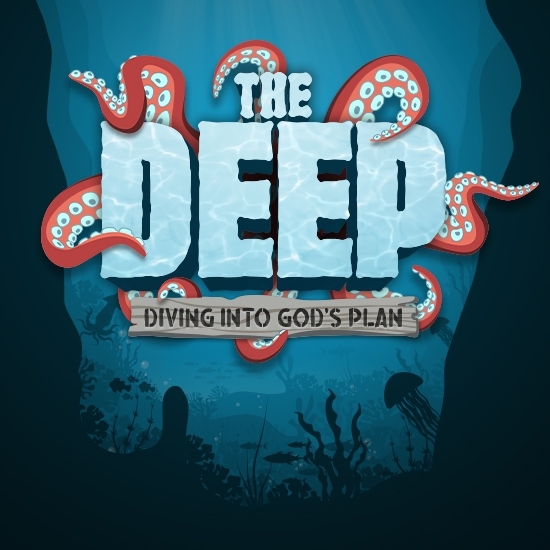 At Elementary VBS
Your child will be:
- Instantly connected with other same-age peers
- Thoroughly immersed in the DEEP ocean through visual decorations and large group skits
- Highly engaged during interactive Bible stories, fun activities and learning opportunities, and energetic games

Register Now
Frequently Asked Questions
How much is it to attend?
Elementary VBS 2022 is completely FREE. You may purchase a DEEP shirt for $5 if you wish.

What should my child bring to VBS?
Comfortable shoes to run around in is helpful! We will provide water and an allergy-safe snack each day, so additional food items are not necessary.

How do I buy a shirt for my child?
The DEEP shirts will be for sale for $5 at each day of Elementary VBS. They are of limited quantity and will be sold as long as supplies last.

How can I get involved?
We would love to have you join us in The DEEP for VBS! We have many opportunities to serve prior to the week of VBS as well as throughout the week. Please click here to sign up to serve!